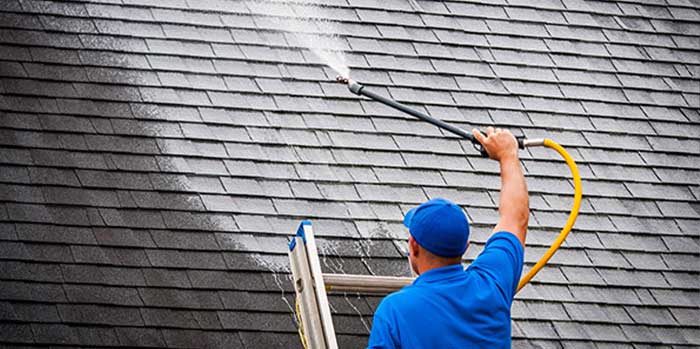 A clean roof is a fundamental requirement for any property as it protects the occupants and the structure. It's crucial to hire a professional roofing contractor who can get any
roof washing
job done right. With so many roofing contractors, how do you choose the right one?
Several factors should be considered when choosing a roofing contractor for
professional washing services
.
Consider These 6 Important Factors 
Contractor's experience and reputation
Ask around to see if anyone has had a good experience with a roofing contractor in your area. Word-of-mouth recommendations are the best way to find a qualified professional.
Contractor's licensing and insurance
Make sure the roofing contractor you're considering is properly licensed and insured. This will protect you in case of any accidents or damage during the
roof washing
process.
Get a few quotes from different roofing contractors to compare prices. Be sure to ask about any discounts or coupons that may be available.
Ask any question you have
Don't be afraid to consult with the roofing contractor anything related to their services. You can ask about the guarantee, their years of experience, and the process they take. This is your roof, and you want to make sure you're comfortable with the person working on it.
Get everything in writing
Once you've chosen a roofing contractor, get everything on paper. You should include the price, the scope of work, guarantee, and the timeline for the project in a contract. This will protect you in case of any misunderstandings or disagreements down the road.
After you've done your research, it's always a good idea to meet with the roofing contractor in person. This will allow you to ask any questions and feel their professionalism.
Choosing a roofing contractor for
professional washing services
doesn't have to be difficult. With a little research and due diligence, you can find someone who will do a great job washing your roof.
Hire Pro Seal For All Your Roof Washing Needs
At
Pro Seal,
we provide
professional washing services
that will leave your roof looking new. Our reputation for quality workmanship is second to none, and our prices are competitive.
We use only the best
roof washing
equipment and products available. Our team of experienced professionals will ensure your roof is clean and protected. We guarantee you will be satisfied with any of our services. Contact us today for a free quote.
[button size='' style='' text='CONTACT US TODAY!' icon='' icon_color='' link='https://prosealnj.com/paver-sealing/' target='_self' color='#525956' hover_color='' border_color='' hover_border_color='' background_color='' hover_background_color='' font_style='normal' font_weight='100' text_align='center' margin='']