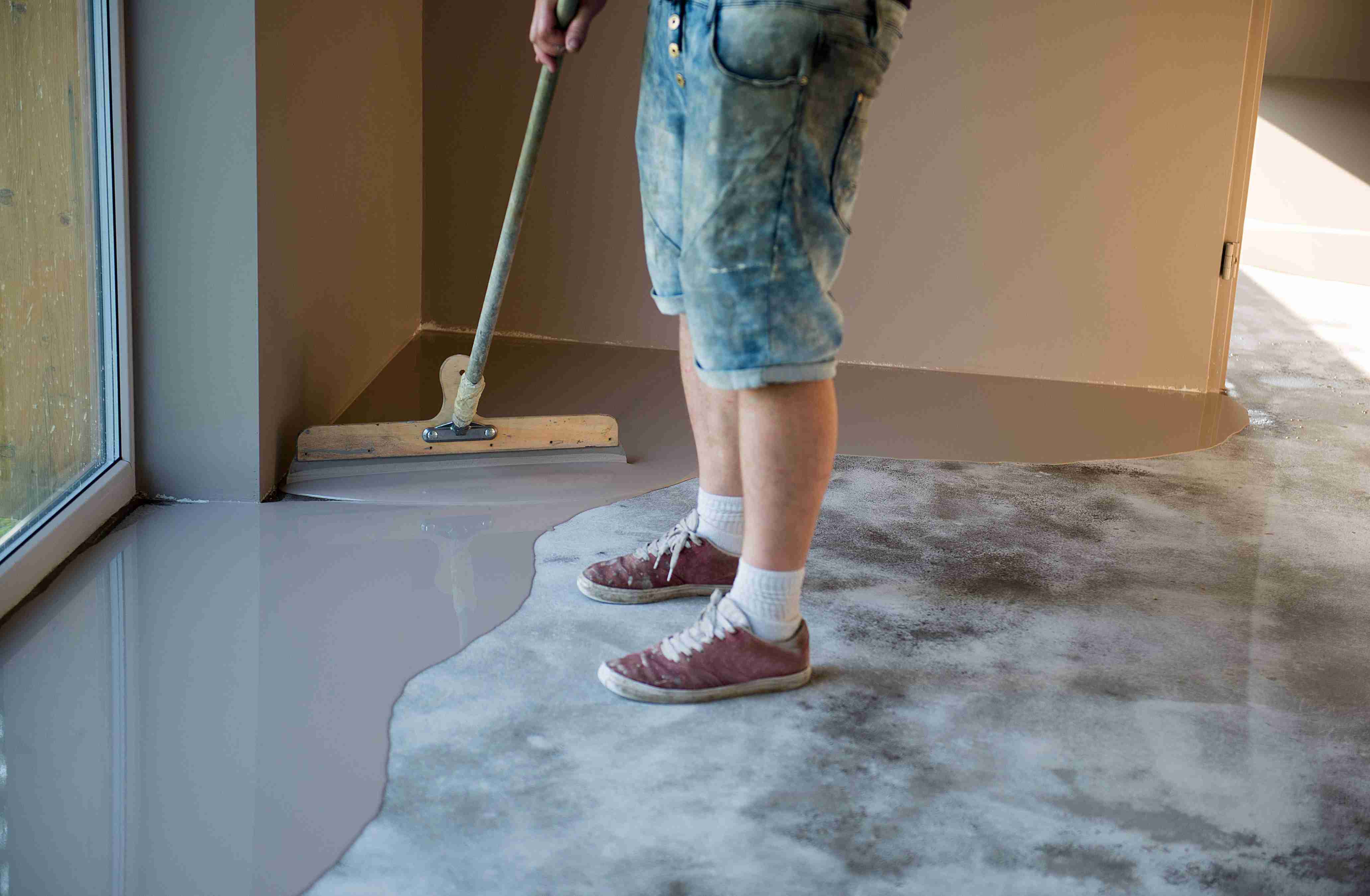 15 Jan

Garage Floor Coating: Is It Worth It?

If you live in a home with a garage, this is your space to get things done. It can be used as an extra storage room for all of the clutter that takes over your house and life on a daily basis. You can also use it to do all of those repairs on cars, bikes, and other items that you need to get done, but can't park in the driveway.

It's not usual to take proper precautions to protect the floor of your garage from oil stains, rusting, and other environmental damage. Maybe it doesn't make sense to enhance a place commonly used as a warehouse; however, hiring professional garage floor coating services is the best way to keep your garage in proper condition for longer.

Most people don't realize just how important garage floor coatings really are for their homeownership experience. The advantages of coating your garage include enhancing the look of your garage, increasing concrete floor durability, and giving protection against rain, heat, snow, and other atmospheric elements that might cause long-term harm to the concrete. It's critical to understand what each type of coat can do because there are so many choice available. One way to protect your floor is by coating it with Graniflex.

It may seem like an unnecessary luxury to take on, but here are some reasons why it's worth the investment:
1. Versatile
The first reason that you should coat your garage floor with Graniflex is that it's versatile. This product comes in many different colors and textures, so you can choose one that will match the color of your walls, flooring, and other details in your garage.
2. Durable
Another great thing about this particular coating is its durability. You won't have to spend a lot of money reapplying the product each year or so. Once you take proper care of it by putting down a solid base and making sure there is no standing water in your garage, it should last for years.
3. Easy To Apply
The next reason why you should coat the floor of your garage with Graniflex is that it's easy to apply. Some coatings require you to drill into the concrete and mix chemicals together before you can apply it to the floor. However, this product is applied like paint and doesn't require any of those messy steps.
4. Resistant 
Finally, one more reason why you should coat your garage floor with Graniflex is its resistance. This coating is designed to stick with your floor for as long as possible, so you don't have to worry about peeling up or breaking. Plus, it's easy to patch if a spot happens to chip or flake off.
Trust Professional Garage Floor Coating Services: ProSeal, LLC
We offer the best garage floor coating services in Northern New Jersey. We're known for using top-quality Graniflex in our work. When it comes to taking care of the garage floor, the common solution is epoxy. However, our graniflex coating system is long-lasting. It has slip-resistant and extremely-crack-resistant properties for your floor.
At ProSeal, LLC, we stand out for working with high quality equipment and materials, and for delivering excellent work. We are different from others because of our service, we will work in your home as if it were our own.