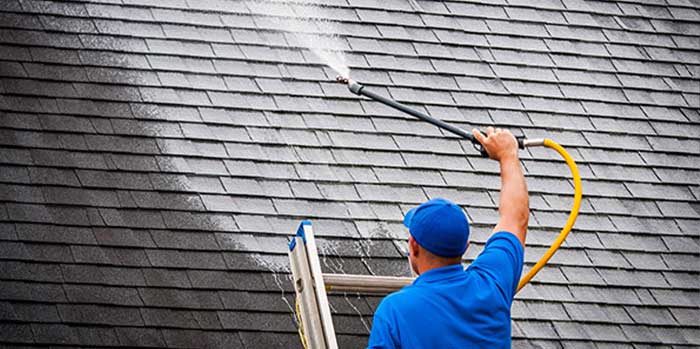 16 Jan

Why choose a professional when House washing

So you've considered having your house washed, but after thinking about it, you decide that this is something that you could do yourself. House washing can be overwhelming, frustrating, and an expensive waste of time and money. House washing is not as easy as it sounds; if done improperly you can damage both the structure of your home and its landscaping. House washing is best done by professionals that have the experience required to do it right.

Hiring professional house washing services ensures that the experts are capable of using the pressure washer depending on your needs. They can identify which pressure washer is required. Low pressure may result in ineffective cleaning, and high pressure might harm the surface. Professional pressure washers are skilled specialists, therefore they will carry their own devices and safety equipment.
Save Money and Time. Don't Do It Yourself
House washing requires a number of other supplies. Pressure washers are only the beginning. You'll need detergents, brushes, hose nozzles, safety equipment, wipers, and rags to finish the job. If your goal is to save money by washing your home yourself, you'll probably be disappointed in the end. In fact, you may spend more time and money buying supplies than it would have cost to hire professional house washing services.
Professional companies are skilled specialists, therefore you will get better results working with them than DIY because these professionals will use their experience and knowledge to get your home clean and protect its surface.
The #1 Professional House Washing Services in Northern New Jersey: ProSeal, LLC
We are the best power washing and sealing business in Northern New Jersey,  serving towns such as Bergen, Passaic, Essex, Sussex, and Morris. We are the best power washing company in Northern New Jersey because of our professionalism and experience. Trust us if you are looking for the best power washing or sealing company in Northern New Jersey.
By hiring us, you can rest assure that we will:
Make your house look new

Prevent your house from any damage during the cleaning process

Use the latest equipment 

Handle any unexpected developments
Leave the hard work to the professionals. Hire our house washing services today.