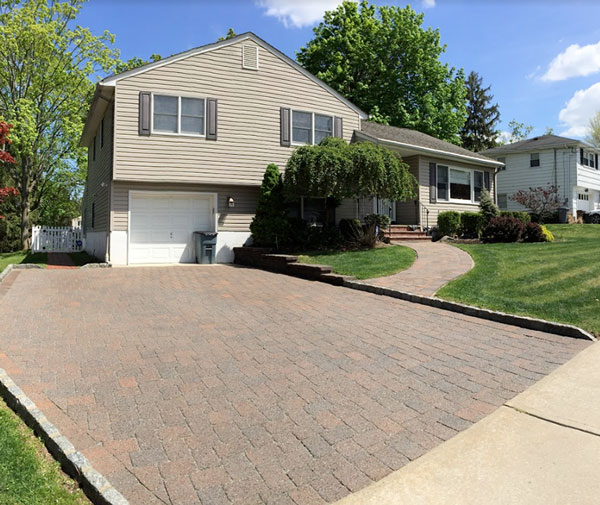 21 Oct

What Surfaces Are Safe To Pressure Wash?

Your home's exterior gets dirty from several different contaminants present in the air around us—dust, pollen, pollution, organic debris, etc.—which can settle onto roofs, sidings, gutters, and more. When combined with moisture from rain or snow, this collected debris can deteriorate even the sturdiest paint job. It can also attract mold and mildew.

Power washing your home's exterior is a smart way to rid your home of these contaminants without damaging it in the process, keeping it looking newer longer. However, not every surface is safe for pressure washing, and different surfaces require different pressure washer settings to avoid any damage.
Safe Surfaces
Entryways
Excessive foot traffic, extreme weather conditions which cause the buildup of dirt and dust on top of the pavers, or something as simple as bird droppings can all contribute greatly to causing your entryways to become dirty.
Sometimes, mold will grow to make stains more noticeable than before. Concrete or brick entryways are perfect for pressure washing. Power washing does a lot more than move dirt around – it gets deep down into porous surfaces, so there's no trace of mold or mildew once you're done.
Decks and Patios
Before you let your deck deteriorate beyond repair, or remove it entirely and replace it, consider getting a power washing done. Power washing uses jet streams of highly pressurized water to loosen dirt and debris stuck in the surface of materials like decks and driveways.
 The high-pressure water can kill all sorts of organisms embedded deep within the material (mold, for example), which reduces the chance of it growing back later on. It can even remove some kinds of tough stains and graffiti. Always look for professional technicians who know exactly how to clean decks, so they look their best – without damaging them.
Pavers: Driveways and Walkways 
Power washing your pavers before sealing them is the best way to get the most out of your investment. If you don't keep the area clean, there is a chance that mold will rise and weeds will find their way between the divisions.
Many people fail to realize the importance of having their driveway or entryway washed. Having a clean driveway will do wonders for your home's curb appeal and increase its value in the eyes of potential buyers. 
Power washing your home is the perfect way to achieve a sparkling new look. It's pretty easy: hire a professional company like Pro Seal LLC in Northern New Jersey to come power wash for you. No-fuss, no mess – just beautiful results! We offer power washing services to help restore your exterior, make it look new again, and ensure the process will be done safely on every surface.