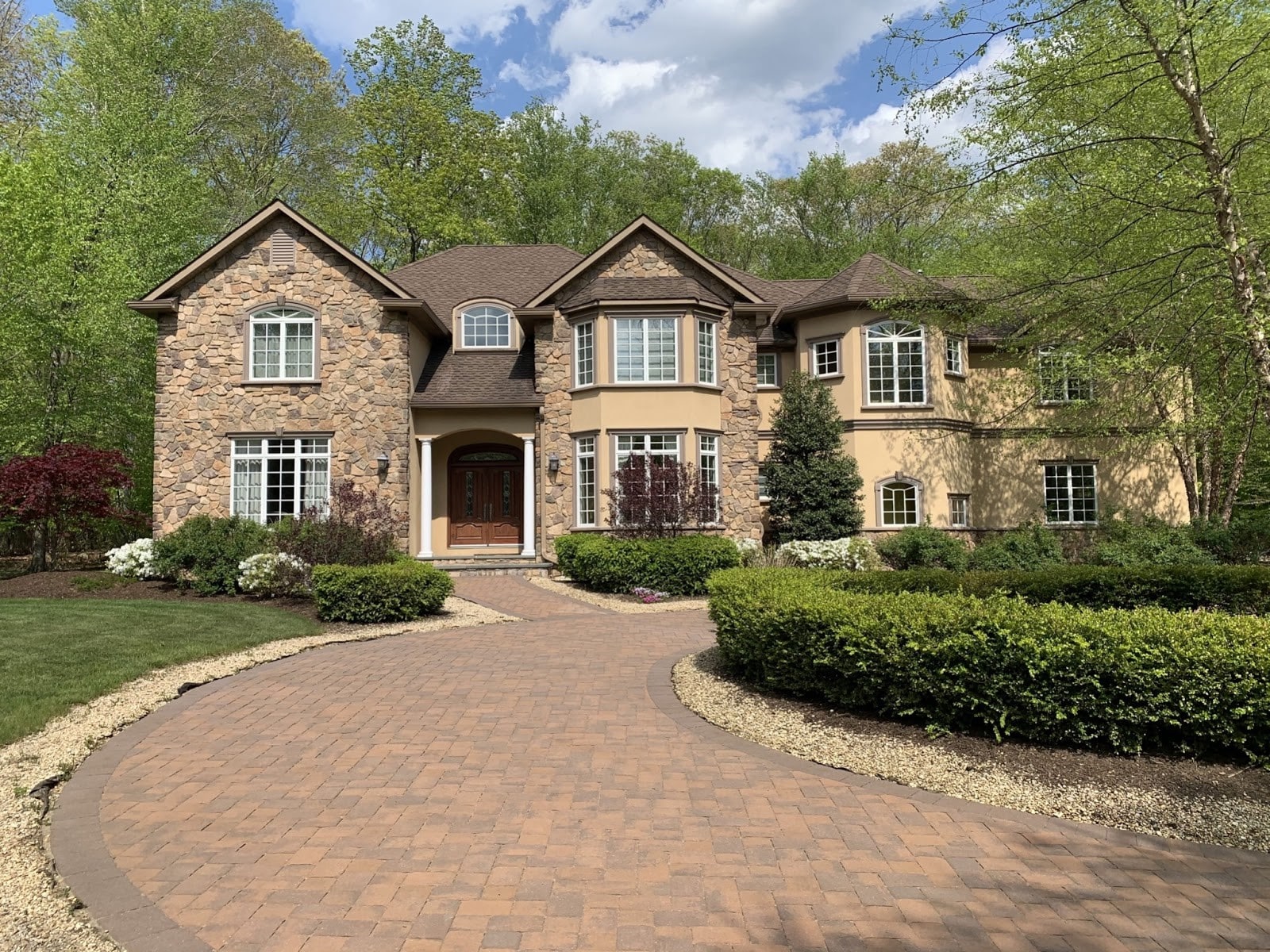 19 Jul

How Paver Sealing and Washing Preserves the Beauty and Value of Your Home

You invested a lot of time and money to find the right pavers and install them. They look stunning and your home's curb appeal is the envy of your block. But what are you going to do to make sure it stays that way?

Paver sealing and washing is a cost-effective way to preserve the beauty of your home. Many people are unaware of the benefits that paver maintenance offers, but these two practices will keep your pavers looking great for years to come. The art of paver maintenance can be broken down into four easy steps:
1. Washing — wash away any dirt, mold, or mildew, using a detergent along with a power washer and then rinsing the weeds and debris from the paver joints.

2. Sanding — sweep polymeric sand into the joints of the pavers to secure them in place, preventing weeds from growing and minimizing ant infestation 

3. Sealing — seal the surface of between each the pavers with a water-based sealer to prevent surface staining, erosion, and fading from the sun. dirt from getting in.

Maintaining — maintain appearance by sweeping and washing off the debris left on top of pavers weekly or as needed."
Paver Sealing
Choosing a proper water-based sealer like the SEK SureBond environmentally safe sealer we use at Pro Seal, is crucial to ensuring your pavers stay clean and looking their best.
A sealer can protect the surface of the paver from dirt, oil, moisture, salt spray, or any other nasty substances that can make their way in between those cracks. In addition, it also provides an extra layer of protection for absorbent surfaces like stone by blocking out water and other liquids.
If you use a good sealer like SEK SureBond, then it will repel water at least 90% of the time. A higher-quality sealer means less maintenance and more protection for your pavers.
There are three main types of sealant: acrylic-based, two-part polyurethane, or a silane/siloxane sealer.  All three need to be reapplied from time to time and have a different finish and protective features. 
All three require periodic washing to remove contaminants or residue that may have built up over time.
If you already have a sealant on the pavers in your home but are noticing some wear or fading then it's important to re-seal them right away! If not sealed properly, moss mold and mildew can grow in the joints and capillaries of the paving stones and cause further damage that is not easy to repair.
Using environmentally suitable materials that dry quickly for your sealant is always best. The last thing you want is for the wrong chemicals to seep into the ground and harm your lawn or other plants.
Things to keep in mind when choosing your sealant:
Are you looking for enhancement, stain blocking, or both?  What type of substrate are you sealing and is it porous or dense, is it smooth or textured. 

Where is the area you are sealing, is it in direct sun, is it mostly shady, is it around a pool or a driveway.

Because they are outside, all types of paver sealing will require periodic washing to remove contaminants
A sealant should be applied about every three years or so (depending on climate and frequency of foot traffic) to keep the pavers looking their very best!
Some people may prefer a dry look acrylic-based sealer that will not darken over time while others may like a wet look, satin, semi-gloss look.
The key is a quality sealer that will protect the pavers and provide an even, long-lasting finish for many years!
Paver Washing
Washing your pavers with a detergent every few months will significantly reduce the build-up of dirt, grime, mold, algae, and moss that can accumulate on them over time. If you allow this to happen then it will eventually ruin the appearance of your patio areas! Simply wash down any heavily soiled paver with a pressure washer and then follow up with an application of sealant to keep them clean and vibrant longer.
The best method for removing dirt from pavers requires a rotary surface washer. This maintains a consistent, even pressure with two stationary rotating nozzles that will allow you to cover more ground without having to go back and reapply power over an area that's already been washed.
Pressure wash the heavily soiled areas first, using soap or detergent to cut through any built-up dirt that has accumulated over time.  

Apply paver sealer afterward for best results!
Paver Maintenance
There are simple ways to keep up the maintenance of your pavers between washings and sealings. Simply using a garden hose and a spray nozzle on their paver installation can help keep dirt buildup at bay.  For more stubborn stains a small handheld pump sprayer with a concrete detergent or even just household bleach can be sprayed on and then scrubbed or just rinsed off.
For those who prefer not to wash their pavers with water, you could always use a leaf blower or broom to remove debris from your paver installation.
The quality of sealant combined with the proper maintenance can lengthen the time between sealings to five years!
The Result
The curb appeal of your home is the first thing people notice when they pull up to it. A well-kept, beautiful property can truly make a difference in how you feel about yourself and others perceive you as an individual or homeowner.
We've established that using quality, environmentally safe cleaners and sealants combined with proper washing and maintenance will preserve the value and beauty of your home's curb appeal for years to come. Please don't hesitate to call our team at 201-632-1945 or email us at info@prosealnj.com today for more information on paver maintenance services and a free estimate!
How Paver Sealing and Washing Preserves the Beauty and Value of Your Home